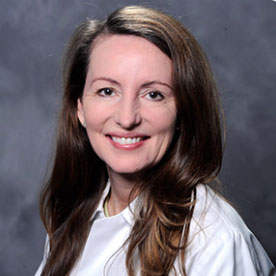 Dr. Cynthia Hurley sees patients from age 14 to 65. She earned her medical degree and completed her residency in family medicine at Emory University School of Medicine. She is board certified in family medicine and is a member of the American Medical Association and the American Academy of Family Physicians.
Dr. Hurley believes in focusing on preventive health that emphasizes good nutrition, exercise and a healthy lifestyle. Her special interests include women's health (including birth control, PAP smears and menopausal issues), sports medicine, depression and anxiety.
Dr. Hurley also earned a master's degree in business administration from Johns Hopkins University. Prior to practicing medicine, she held several management positions, lastly as a director at MCI Telecommunications.
Dr. Hurley is married with two children and enjoys running, Pilates, cooking and watching most any sport.