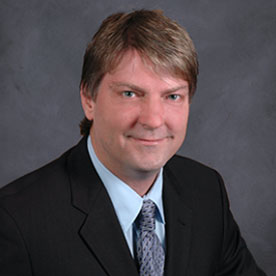 Dr. David Scurlock earned his medical degree from the University of Arkansas for Medical Sciences in Little Rock, Arkansas. He completed his internship and residency at the Medical College of Virginia, Riverside Family Practice Program in Newport News, Virginia. In 1997, he started his current practice in Brookhaven as part of the Piedmont Physicians Group. Dr. Scurlock is certified by the American Board of Family Practice and a member of the American Academy of Family Practice.
Dr. Scurlock encourages his patients to participate in their own health care by educating themselves and adopting a stress-free, healthy lifestyle including daily exercise to maintain ideal weight, avoiding tobacco products and eating a healthy diet. Through regular exams and monitoring, potential threatening health issues such as high blood pressure, elevated glucose, cholesterol and cancer can be prevented.
Dr. Scurlock likes to spend time away from the office by volunteering his time and expertise on overseas medical mission trips; most recently to Kenya, the South Pacific Islands of American Samoa, Solomon Islands, Marshall Islands and closer to home in Honduras and Guatemala.